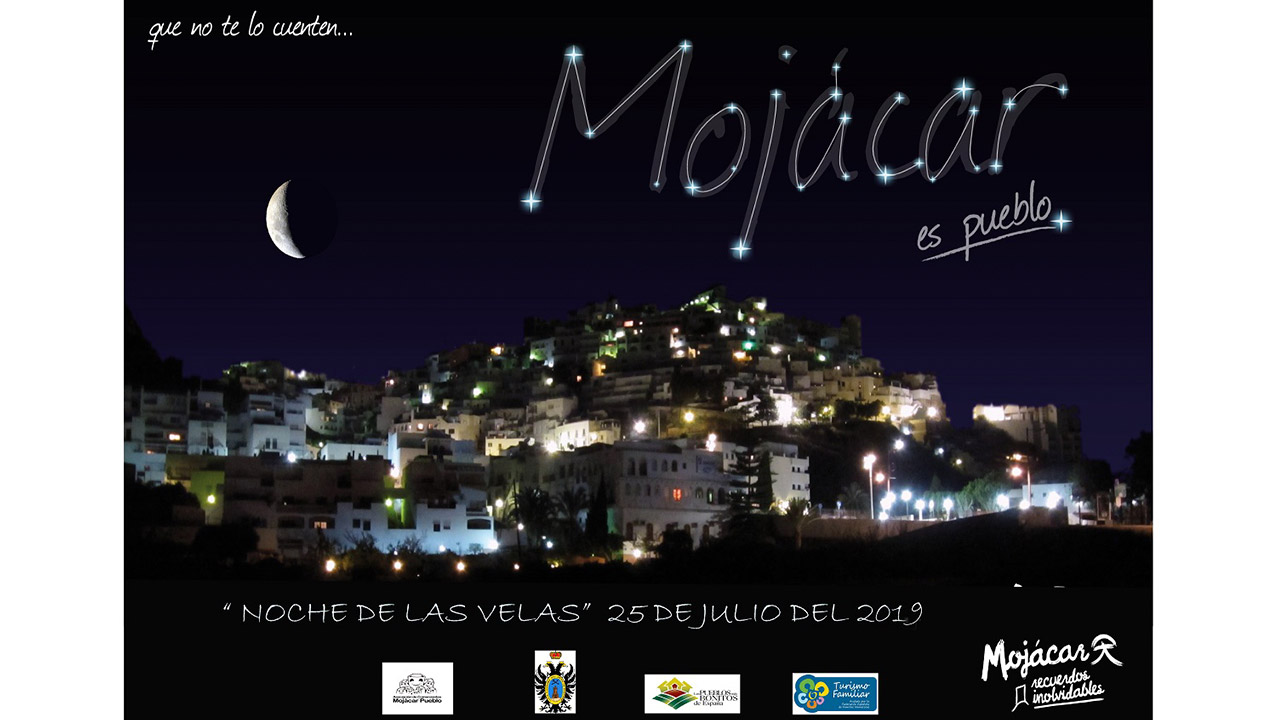 Candlelit night.
Candlelit night.
Mojácar.
Thursday 25th July 2019.
LIVE MUSIC FROM  22:00H
MOJÁCAR VILLAGE
CUEVA DE "MARIQUITA LA POSÁ":
Rosario Almansa. Piano
PLAZA DEL FRONTÓN:
JuanMa Linde. Saxofón
PLAZA DEL CAÑO:
Shirin. Danza oriental
PLAZA DEL PARTERRE:
Mónica Rubio & Friends
Violín, guitarra, percusión y voz.
PASACALLES: Batucada
TELESCOPIOS EN MIRADOR DEL CASTILLO
Special bus from 19:00h to 04:00h:
ENJOY THE NOCHE DE LAS VELAS (CANDLELIT NIGHT) BY BUS
From 19:00 onwards, a special extended local bus service will run for the "Night of the Candles". It is recommended that you use public transport from the different stops along the beach, as well as the Parque Comercial and the Petrol Station, in order to go up to the Village. The buses will take you to the usual stop near the Plaza Nueva.
All buses, which will run until 4 a.m. will stop, in the beach direction, at the petrol station.  You can buy bus tickets from the various booths that will be set up at the busiest spots along the route.
If you are travelling in a group by coach, you must access the usual Village bus parking areas by the back road from the Turre direction. When the coach parking is full, the local police will divert you to the nearest available parking area.
The police can be contacted on 600 47 2000 for any advice that you need.