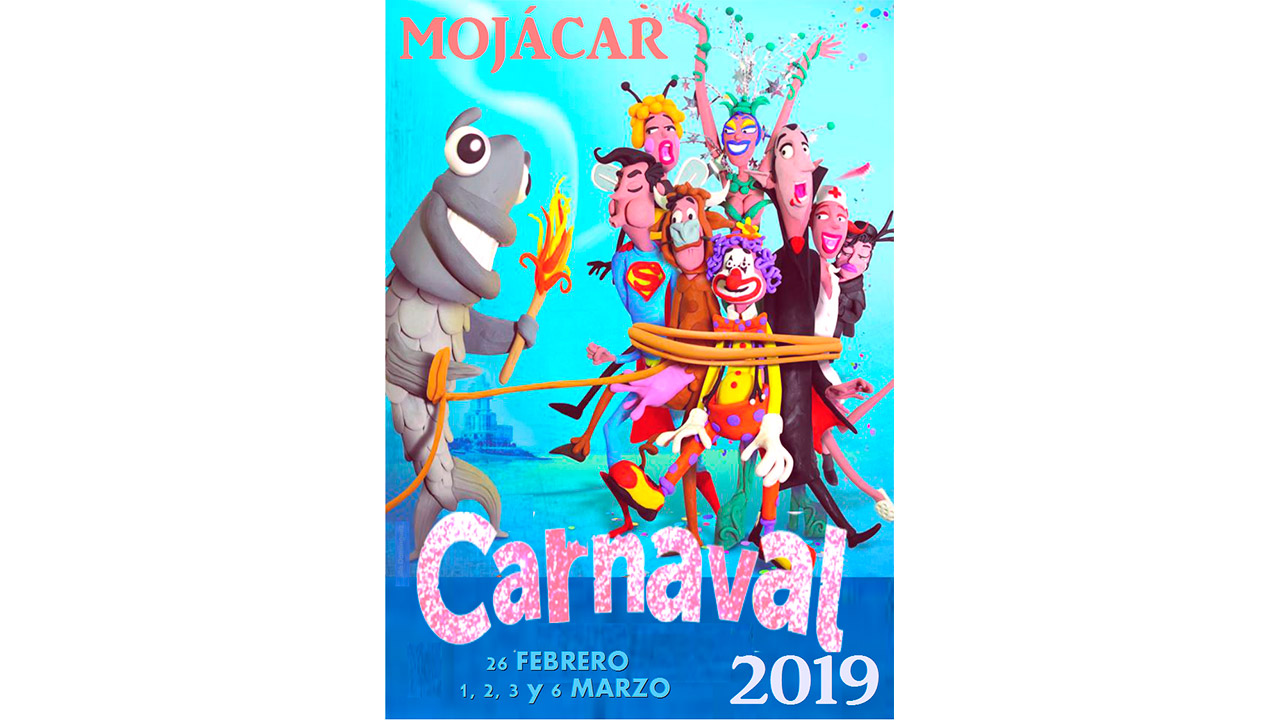 Carnival in Mojácar 2019
CARNIVAL IN MOJÁCAR 2019
Tuesday 26th February:
10h Children´s Carnival parade by the Bartolomé Flores School pupils. Departing from the School to the Plaza del Frontón.
Friday 1st March:
18h Children´s Carnival at Centro de Usos Múltiples.
Competitions, Entertainment, Games and mobile disco.
Saturday 2nd March:
23h Carnival dance with "Orquesta Melodías".
23:30h Arrival of the Carnival Comparsa Musical Groups.
02h Presentation of Prizes.
Centro de Usos Múltiples.
Sunday 3rd March:
17h Grand Carnival procession. Starts from the Río Aguas roundabout towards the Parque Comercial.
19h Carnival Choreography competition at Parque Comercial.
Wednesday 6th March:
18h Holy Mass and Imposition of the Ashes. Iglesia parroquial.
20:30h Burial of the Sardine. Street parade from the Centro de Usos Múltiples up to the Plaza Nueva, accompanied by the Town Band, where the poor sardine will be burnt, with churros and chocolate at the end.