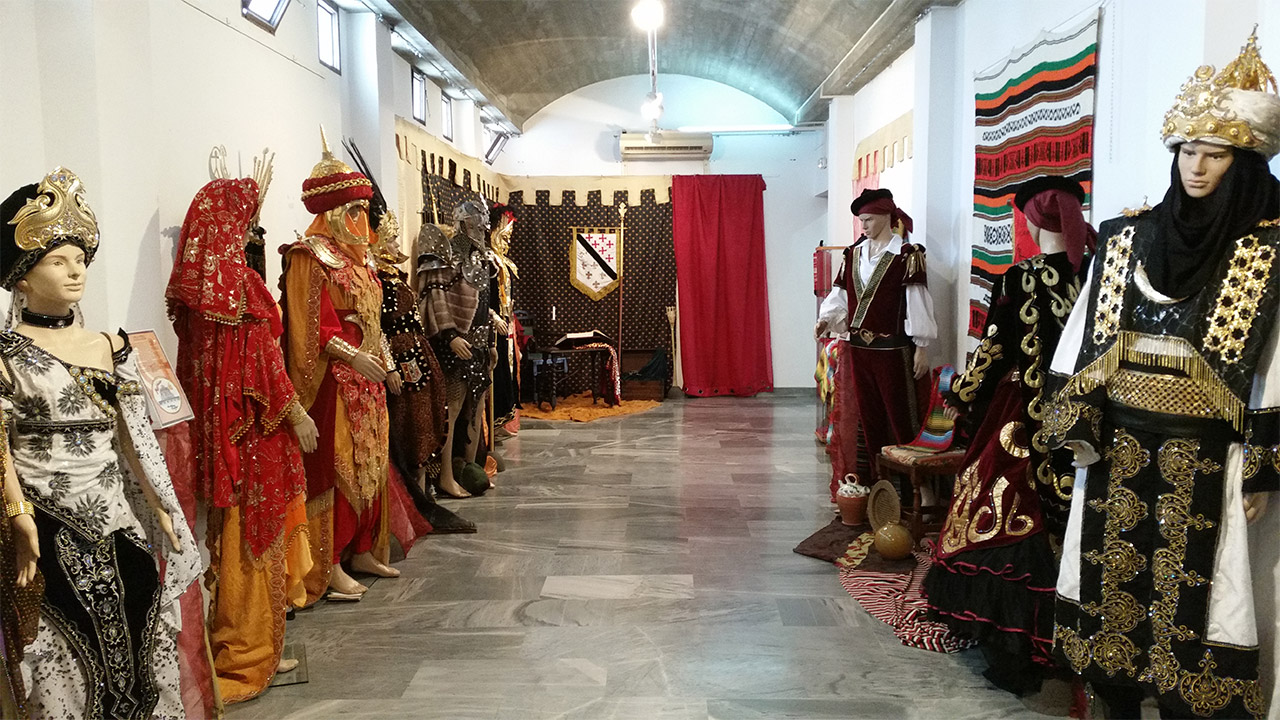 "Encuentro entre culturas" exhibition.
Exhibition
"Encuentro entre Culturas, 30 años de Moros y cristianos de Mojácar"
Centro de Arte Mirador del Castillo.
JULY:
Monday to friday at 11:30h. Free guided visit. Registration at Municipal Tourist Office: turismo@mojacar.es. Limited seating. Meeting point: Oficina de Turismo
Saturday and sunday: From 19:30h to 21:30h. Meeting point: Exhibition at Mirador del Castillo.