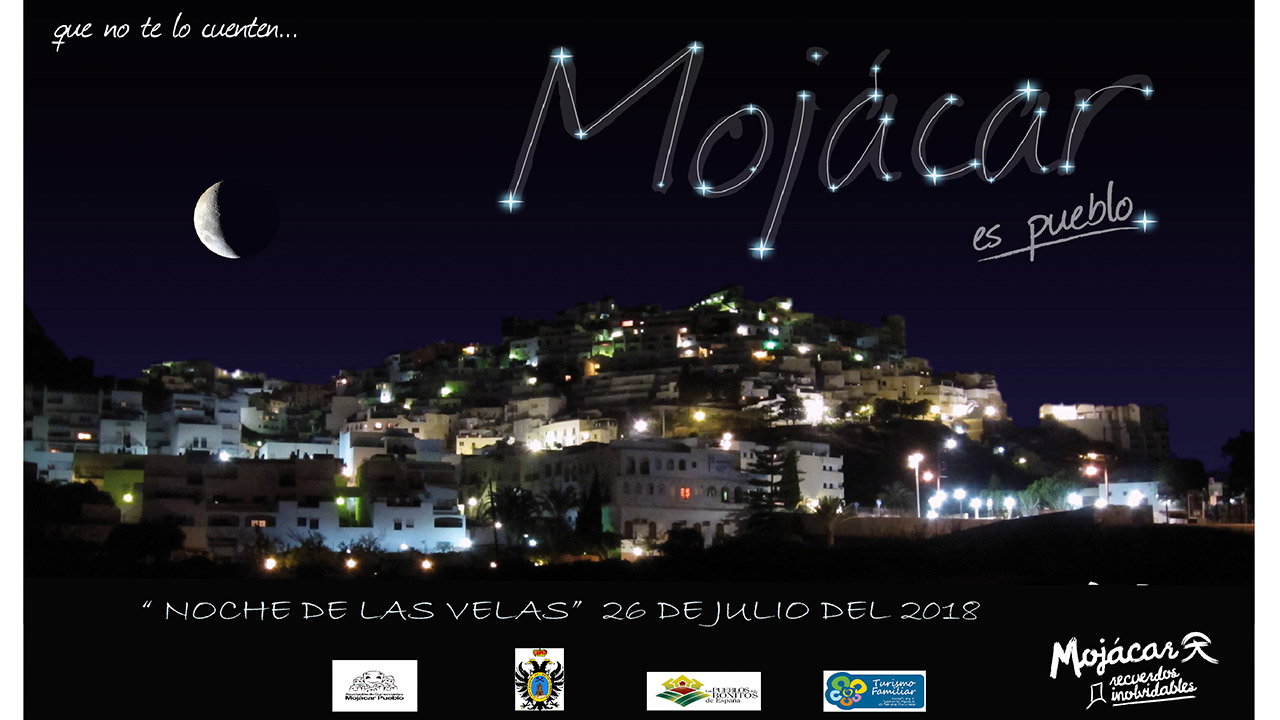 Candlelit night
CANDLELIT NIGHT. 26th July
Coincide with the night of San Lorenzo's Tears (known as the rain of stars) the historic Mojácar Pueblo hosts its famous "Night of the Candles".
Mojácar offers to visitors the chance to contemplate the starlit sky by turning off the electric lights and lighting the Pueblo with candles.
ARTISTS:
From  22.00 H
Plaza Parterre–  "Shirin" oriental dancing.
Plaza Frontón–  "Efecto Sur" (Reggae music)
Plaza Flores– Violin & Guitar music by "Mónica y sus amigos"
Cueva Mariquita la Posá– Piano music by "Rosario Haro".
Parade going long differents streets of the Village with drums and torches, finishing at Plaza Nueva.
Telescopes  will be provided at Mirador del Castillo
White candle  Mosaics  at  Plaza del Frontón and  Calle Glorieta.
Come wearing White ¡!